If you have an area of your property that is wooded or overgrown and you wish to recapture that space we have the equipment to handle the job. Last season we completed quite a few of these jobs mainly for three reasons:
Clients wanted to clear the wooded areas due to future safety concerns. (Trees were weakened, some had partially fallen and were hung up in other trees, there were many briars with thorns, etc.….
Clients wanted to thin out the wood line and underbrush for a cleaner and neater vista out to the back of their property. Many times wood chips would be installed to aid in the appearance.
Clients wished to extend their usable property by clearing these areas and planting more lawn area.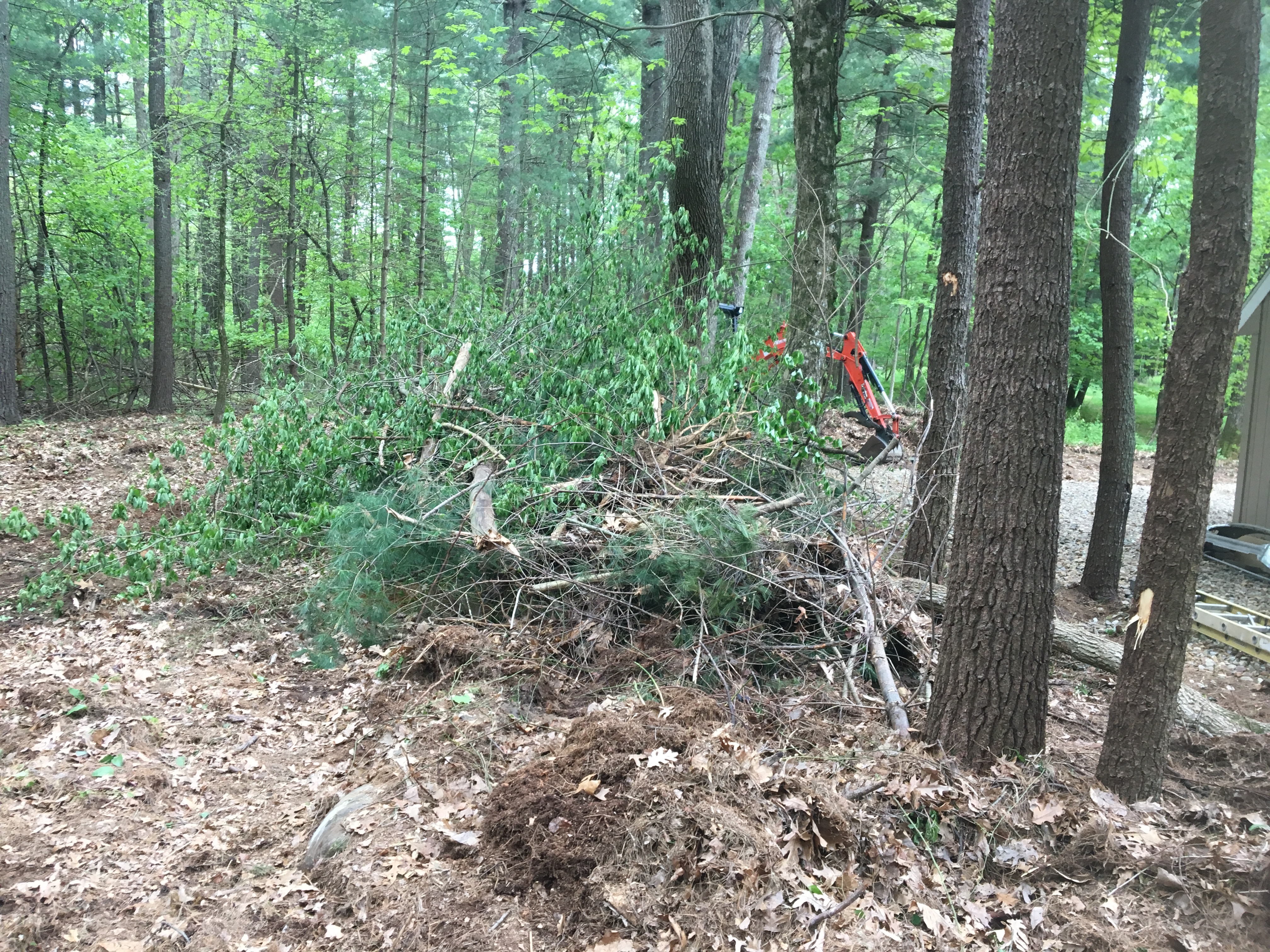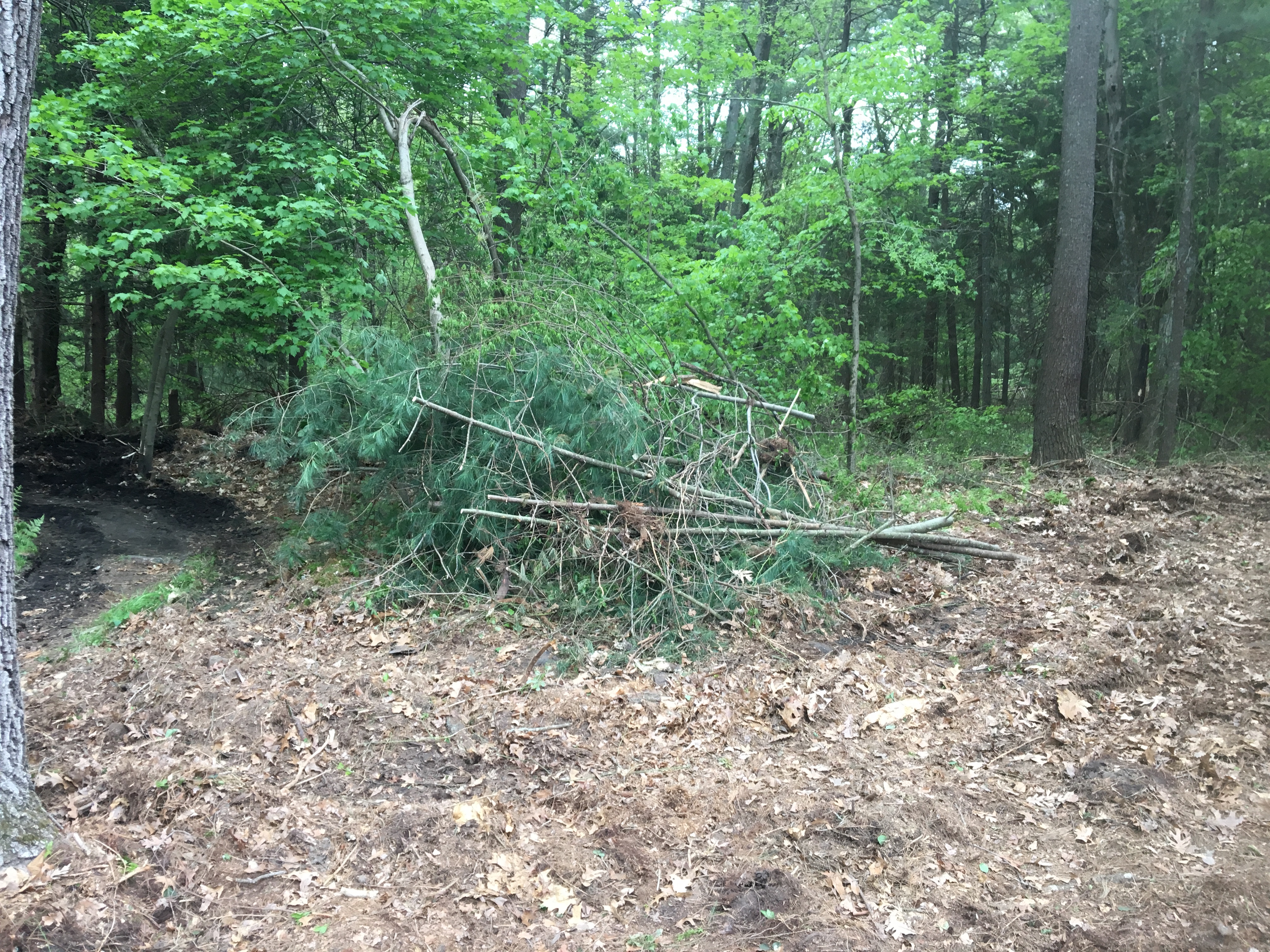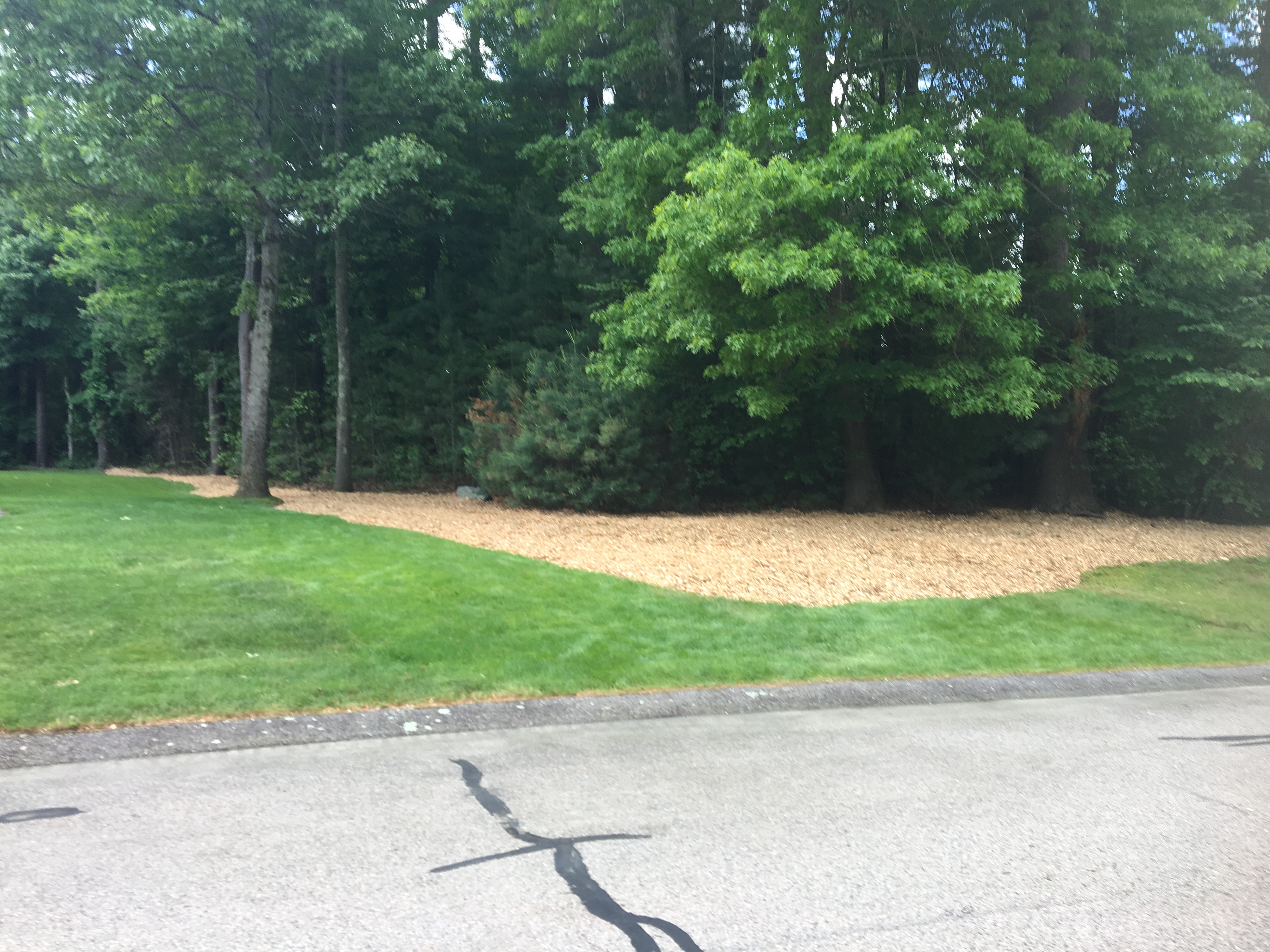 Many clients may create a nice bed edge by trimming the grass with an edger, installing a steel edge restraint, or maybe installing cobblestone in cement. All of these methods can work depending on the look you are going for. This client took it to the next level having us build a low segmented retaining wall with cap over a distance of about 162 feet.